Face detection technology can be applied in many different ways.
Face Recognition | Facial Recognition | Face Temperature Detection | Virus Detection | Camera | Face Detection | NVR | NVR Camera | Temperature | Face | Facial | Recognition
The face detection terminal can be easily interfaced with most makes of visitor and staff management systems via the Wiegand interface such as the Paxton Net2 controller.
Face recognition means that a person entering the building doesn't need to touch any surface providing a TouchLess entrance control solution.
The terminal can work as a stand-alone unit to control a simple door, pedestrian turnstile or gates; they can also be networked.
For even greater infection control they can be integrated with our 3D two-point verification camera to make sure the person entering has first wash/sanitised their hands.
Face Temperature Detection Help Control The Spread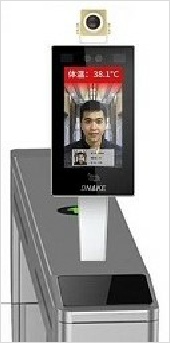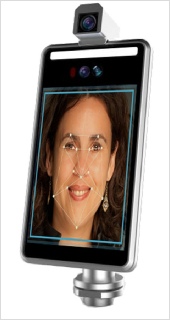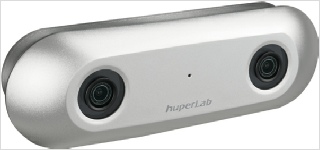 In the face of COVID-19, Evolve has developed real-time face terminals with temperature measurement and face mask detection.