Face detection technology can be applied in many different ways.
Facial Recognition Time and Attendance | Face Recognition Time and Attendance | Face Detection Time and Attendance | Clock in out | Clocking in out | Employee | Employer | Time & Attendance | Access Control | Facial Identification | Employees | Paxton Net2 | Face Terminal | Face Tablet
The face terminal is ideal for construction, manufacturing, small or large companies, food processing, education hospitals and surgeries.
Whether you require a simple standalone solution or a large multi-site system we can offer a solution to meet site specific needs and budget.
Clocking in or out is simply, employees just need to look at the terminal, and they will be
accurately verified in less than a second

.
The EvolveFace 5 can hold up to 3,000 facial templates whilst being GDPR compliant.
It can work on a standalone basis with USB download option or via a network. The terminal has a Wiegand output which means it can connect to most makes of visitor management software such as the Paxton Net2.
It also has RS232, RS485 or simple relay output which can connect to door maglock, turnstile or pedestrian access gate providing a complete access control solution.
The EvolveFace 5T offers all of the above features but can measure the forehead temperature of the user.
EvolveFace 5 and 5T - Employee face recognition terminals with time and attendance can also be use as access control to restricted areas.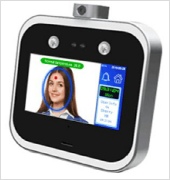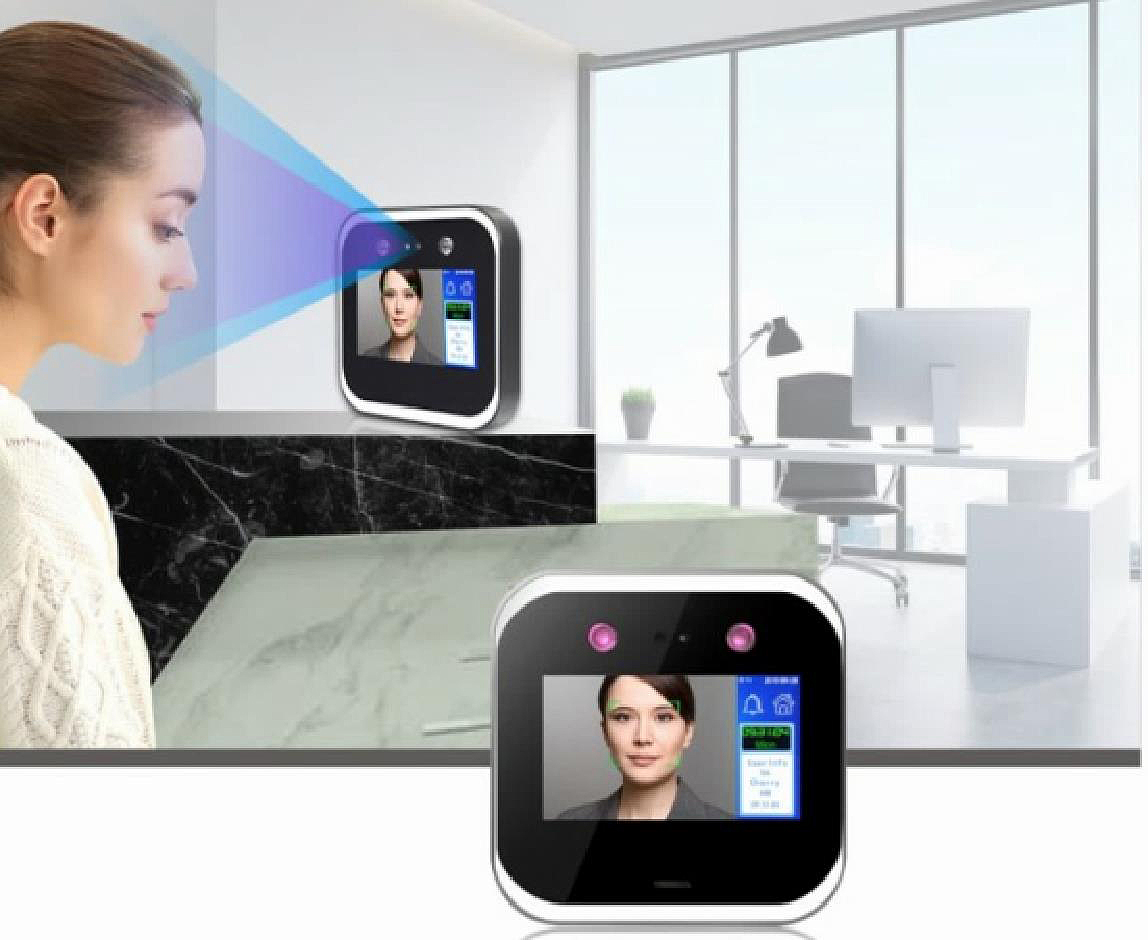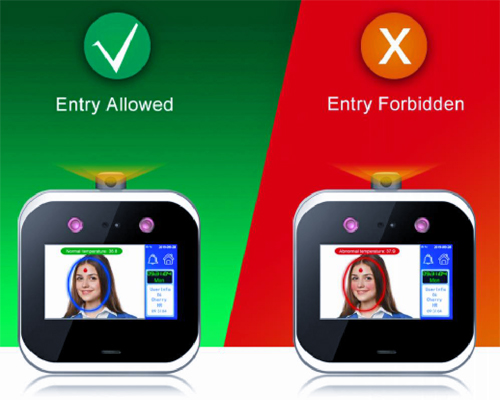 Employee Time and Attendance