Bi-Folding Gates
Bi-Folding Trackless Speed Gates are the ideal solution where speed of opening and closing is essential or where space is at a premium.
They are designed with high security in mind. The gates have a hinge between the leafs which further assists in the very fast operation speeds.
Our gates use a superior integrated control panel and encoder which allows for a fast, smooth direct drive action. This is more sophisticated than other models on the market.
Vehicle cantilever sliding, swing and bi-folding gates are an ideal solution to secure your vehicle entrance.
Swing Gates
As standard, they are designed to be cast in to the ground when installed but can also be ordered to be bolt down if required.
Swing gates, have found their niche in the market today. For those who find the security of their premises (be it residential or commercial) important, electric gates are the way to go.
This is an easier choice and more aesthetically pleasing than buying a manual gate to then automate.
We offer a verity of cantilever sliding, swing and bi-folding vehicle gates, with a bespoke service from design to manufacture we can custom build you gate to match existing fencing or surroundings to ensuring that the finished product is exactly what is required.
Cantilever Sliding Gates
Where conventional swinging gates are not feasible due to space restrictions, a Cantilevered Sliding Gate offers an an easy to install, ideal solution.
The cantilever design means that the gate is supported from one end as it opens and closes, so there is no need for a track to be fitted across the entrance. As standard a single leaf cantilever gate can span widths of up to 10m and be installed on uneven ground, over block-paving, grass, gravel or even water.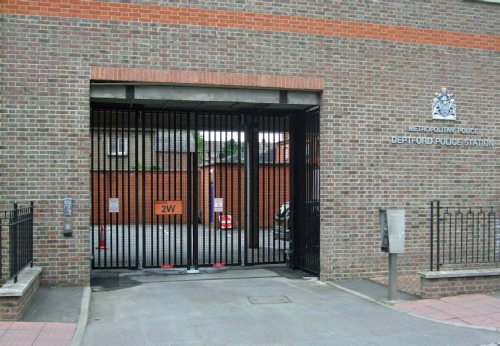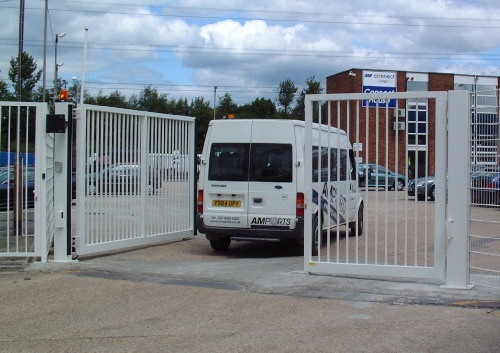 "The best equipment deserves the best service".
Cantilever Sliding Gate | Sliding Gate | Vehicle Swing Gate | Swing Gate | Bi-Folding Gate | Track Gates | Trolley Gates | Vehicle Security Gate | Double Swing Gates | Automatic Swing Gates | Trackless | Speed Gate | Vehicle Access Control | Electric | PAS68 | Metal Gates | Automatic Systems | Parking Facilities | Security Gate Repairs | Vehicle Traffic Gate |