From our fixed fee pay on entry or exit car parking systems to complex parking management solutions.
Our coin handling expertise coupled with Automatic Systems vehicle barriers have been combined to create a secure coin and/or contact-less parking solutions.
Our Parking Machine Controller (PMC) has been specifically designed to operate a fixed fee entry / exit vehicle parking system for public and private car parks.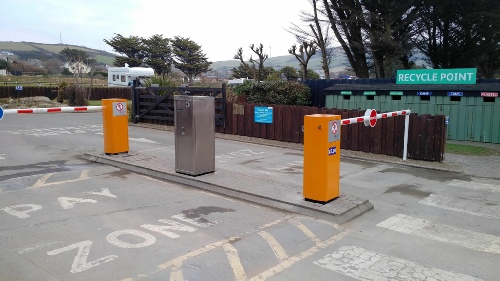 "The best equipment deserves the best service".
Coin Operated Barrier | Coin Operated Vehicle Barrier | Coin Operated
Traffic Barrier | Card Operated Barrier | Barrier Payment Solution | Car Park Payment Systems | Parking Ticket Machines | Contactless Payments | Contactless Parking Payment System | Entrance Barrier | Exit Barrier | Nayax Onyx | Fixed Fee Car Park System | Contact-less Solutions
If you are looking for a more complex system than we can offer BFT's complete range of parking management solutions suitable for small parking areas through to complex systems for large car parks.
So if you have a parking system requirement than why not CONTACT US. We are always happy to carry out a no obligation free site visit to discuss your specific needs and help you specify the best solution.